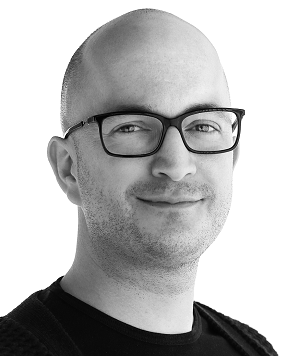 I'm Jesper Mosegaard, Sr. Engineering Manager for LogScale, CrowdStrike. At CrowdStrike I'm doing massive data visualization and delightful UI for observability. I love computer graphics!
I'm a product manager, engineering manager, and software developer. I have 17 years of experience in software development of which the last 10 years have been in leadership. I have a PhD in Computer Science and an Executive Education in innovation & leadership from Harvard Business School.
Throughout my career I have focused on interactive, visual, and highly efficient software. I have deep dived into 3D, rendering, GPU computing, medical image analysis, physics simulations, VR/AR, and massive data visualization. I have build large scale web applications, professional desktop programs, as well as mobile apps. I have led researchers, developers, UX/UI designers, and QA.
As a developer I'm highly proficient in C++/Qt/OpenGL/CUDA/GLSL and I have worked with many technologies like Optix, WebGL, Vulkan, OpenCV, D3, Vega, Javascript, PHP, Elm, React, and Python.
As much as I love software, people matter even more. I have a strong desire to engage with users to truly understand what they need and why. I want my team members to enjoy their work, create exceptional results, and to do so efficiently. I lead with empathy, honesty, and deep technical knowledge. I thrive in environments high on ambition and trust.
Career highlights include:
Established and grew an applied research lab in computer graphics and visual computing from scratch to 15 specialists and researchers.
Collaborated with top universities and companies in more than 100 projects. This included companies like LEGO, Autodesk, Danfoss, Philips, Velux, Oticon and BK Medical.
Envisioned, developed and launched KeyVR for photorealistic visualization in VR/AR of 3D CAD, while simultaneously managing development of the rendering solution KeyShot from version 7 to 10 with 23 direct reports.
Published more than 30 peer reviewed papers in computer graphics, ultrasound algorithms and medical simulation during my research years.
For more detail see my CV
contact@jespermosegaard.dk
+45 21665365
Twitter
LinkedIn