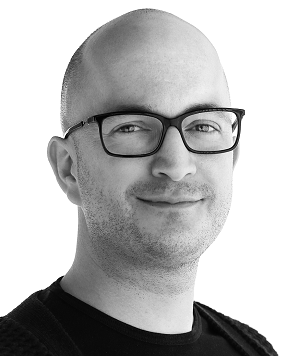 Jesper Mosegaard is a computer scientist and leader with 15 years of experience in computer graphics and related fields.
Jesper is currently leading the product development at Luxion, including KeyShot and KeyVR. KeyShot is the fastest and easiest software package for photo-realistic visualization of CAD and 3D. KeyVR is the easiest VR solution for product designers. The development of KeyVR was initiated by Jesper in 2017 as main developer. At Luxion Jesper has been an agent of change by adding professional structure and method to development, testing, release cycle, hirring, as well as spearheading initiatives in software development. KeyShot itself has been under Jespers care since version 7.1.
Jesper received his PhD in Computer Science from Aarhus University in 2006. He developed the first real-time 3D simulator for surgeons to train heart surgery. Following his PhD, Jesper was a tenure tracked Assistant Professor. In 2008, Jesper left the University to found the Visual Computing Lab at the Alexandra Institute, helping companies develop new products and services based on research and new technology. The Visual Computing Lab focused initially on computer graphics and later also computer vision and deep learning. Over almost 10 years at the Alexandra Institute, Jesper hired 15 experts for his Lab and successfully completed over 100 projects. The many projects has granted Jesper extensive experience managing ambitious projects with many public as well as private partners. In 2017, Jesper was approached by the founders of Luxion to become Director of Products.
Jespers professional interests include computer graphics, computer vision, deep learning, augmented reality, and virtual reality. He has experience in areas of medical imaging, simulation, training, computer games, animation, VFX, CAD, drones, satellite images, and big data. Jesper has published 30 peer-reviewed publications. Jesper has completed an Executive Education at Harvard Business School. The education included leadership, strategy, innovation, and project management.
Jesper lives near Aarhus in Denmark, the happiest country in the world, with his wife and two children.
Email: www@jespermosegaard.dk
Phone: +45 21665365
Twitter: twitter.com/mosegaard
Linkedin: www.linkedin.com/in/mosegaard