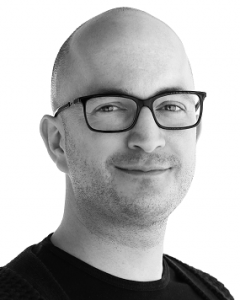 Jesper is a passionate leader, software developer and researcher with 15+ years of experience in computer graphics and related fields of computer science. He has experience doing high impact research, professional IT consultancy, and highly successful software products.
Jesper is currently Head of Visualization & UX at Humio leading several teams developing the fastest and easiest big data analytics tools for DevOps and SecOps.
Jesper was Director of Products at Luxion for three years, leading the product development of KeyShot – the fastest and easiest 3D rendering solution in the world. At Luxion Jesper has matured the release processes, introduced modern agile development, developed entirely new software products, and set new strategic directions.
Before Luxion, Jesper founded the Visual Computing Lab at the Alexandra Institute and headed the team for almost 10 years. He participated in more than 100 projects with universities and companies within topics of computer graphics, computer vision and deep learning. He gained extensive experience managing ambitious projects with academic and commercial partners within vastly different areas of industry; medical, entertainment, design, drones, satellite, and big data to name a few.
Jesper received his PhD in Computer Science from the University of Aarhus developing the worlds first real-time 3D simulator for surgical procedures on children with congenital heart defects. He has completed an Executive Education at Harvard Business School. Jesper has published more than 30 papers and is an experienced public speaker.
Jesper lives near Aarhus in Denmark, the happiest country in the world, with his wife and two children.
contact@jespermosegaard.dk
+45 21665365
Twitter
LinkedIn