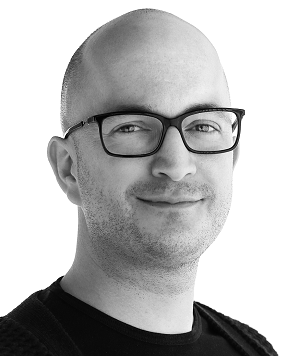 Jesper Mosegaard is an expert in software development for computer graphics, an experienced leader, and a genuine friendly person. He loves changes, innovation and anything visual. His educational background includes a PhD in Computer Science and an Executive Education at Harvard Business School.
Jesper has experience doing high impact research, professional IT consultancy, and highly successful software products.

Jesper is currently Director of Products at Luxion leading all product development including KeyShot and KeyVR. This includes managing stakeholders, prioritizing backlog, and leading software development as well as QA and UX. Jesper leads 18 people across 4 teams. His leadership style is always positive, full of trust, and striving for the entire team to reach excellence. Jesper is also hands-on, contributing on a regular basis to the code base in C++, doing code reviews, and discussing architectural or algorithmic choices.
At Luxion, Jesper has professionalized the entire product development to best-in-class agile approaches. KeyShot has never been more stable, and has gained a range of features that users really needed in their daily work. Jesper has hired, grown and nurtured the teams to truly deliver fantastic products.
Before Jesper entry, Luxion had exclusively a CPU based raytracer. Jesper ushered in an entirely new era at Luxion, adopting the full power of GPUs and delivering both the best possible GPU raytracer as well as an entirely new real-time rendering software product focused on Virtual Reality and Augmented Reality.
Jesper received his masters degree in Computer Science in 2003, and was awarded his PhD in Computer Science from Aarhus University in 2006. He developed the worlds first real-time 3D simulator to train surgical procedures on congenital heart defects. Jesper continued directly as a tenure tracked Assistant Professor at the University and In 2008 Jesper founded the Visual Computing Lab at the Alexandra Institute. The mission was to help companies develop products and services based on new research and technology. The Lab focused on computer graphics, computer vision, and deep learning. Over almost 10 years Jesper ran more than 100 successful projects with his team. He gained extensive experience managing ambitious projects with academic and commercial partners within vastly different areas of industry; medical, entertainment, design, drones, satellite, and big data to name a few. In 2017 he took the leap into software product development at Luxion, leading the development of the most successful visualization product for designers, marketing and engineers.
In his research years he published over 30 peer-reviewed publications. To master professional leadership, strategy, and project management Jesper has completed an Executive Education at Harvard Business School from 2013 to 2014.
Jesper lives near Aarhus in Denmark, the happiest country in the world, with his wife and two children.
Email: www@jespermosegaard.dk
Phone: +45 21665365
Twitter: @mosegaard
LinkedIn: www.linkedin.com/in/mosegaard