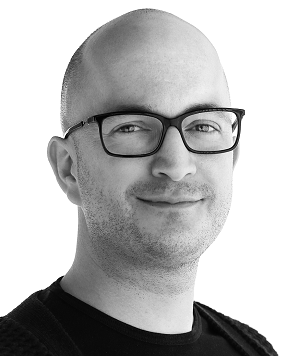 I am a Computer Scientist, Researcher, Teacher, Innovator, and Leader. It is my vision to create value through new technology and research. I enjoy the challenge of solving complex problems, and I am driven by novel applications of technology. My technical competencies includes computer graphics, computer vision and high performance computing. I have a track-record of improving speed, quality and scalability of software – and to create new innovation with significant business value. I love visuals and I believe in creating interactive tools that empower users – and lets them focus on results, creativity, and flow. I lead by example; I coach and empower experts to deliver to their full potential.
I am head of the Visual Computing Lab at the Alexandra Institute, Denmark. I lead a team of highly skilled experts, and together we do application oriented research, software development and consultancy with companies, universities and public institutions.
I received my PhD from the Department of Computer Science, University of Aarhus, Denmark in 2006 for my dissertation on real-time simulation of surgical procedures on congenital heart defects. I created a simulator in collaboration with surgeons – and I published novel methods for physics based animation, rendering and haptic interaction on modern programmable graphics processing units.
I live in a small town near Aarhus, Denmark together with my wife and two children. My hobbies include my motorbike, free climbing, exercising, playing computer games, watching movies and TV-series.
Email: mail@jespermosegaard.dk
Phone: +45 21665365
Twitter: twitter.com/mosegaard
Linkedin: www.linkedin.com/in/mosegaard