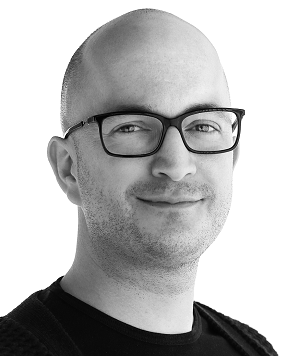 Jesper Mosegaard is a computer scientist and leader. He is a rare blend of deep professional expertise and an outgoing personality. Jesper enjoys solving challenges and developing new software products. He also likes to speak in front of large crowds, teach, and work with customers to find the right solution.
Jesper is head of Visual Computing Lab at the Alexandra Institute. The Institute has experts in technology and research. They help companies develop new products and services. The Alexandra Institute is a GTS Institute approved by the Danish Ministry for Science.
Jesper received his PhD in Computer Science from Aarhus University in 2006. He developed a simulator for surgeons to train heart surgery. Following his PhD, Jesper was a tenure tracked Assistant Professor. In 2008, he founded the Visual Computing Lab at the Alexandra Institute, and has since then hired 15 experts in graphics and vision. Jesper has completed an Executive Education at Harvard Business School. The education included leadership, strategy, innovation, and project management.
Jesper has won 98 projects with total budgets of 42.63 million €, and has been directly in charge of 24.35 million € in funding. He has extensive experience managing ambitious projects with public as well as private partners.
Jespers interests include computer graphics, GPUs, computer vision, deep learning, augmented reality, and virtual reality. He has experience in medical imaging, simulation, training, computer games, animation, VFX, CAD, drones, satellite images, and big data. Jesper has published 30 peer-reviewed publications.
Jesper lives near Aarhus in Denmark, the happiest country in the world, with his wife and two children.